A Legacy of Support
By the very nature of our work, we help people every day to live healthier lives. Beyond this, we are committed to supporting the well-being of the communities in which we work and live by sharing our resources and our time.
Improving access to medicines for millions of patients worldwide is Our Purpose. We do this by providing affordable, innovative and high-quality solutions. This not only guides our employees in their daily work but also guides our Giving Philosophy.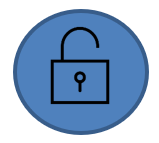 Access
We choose to support organizations/programs that increase access to health and wellness.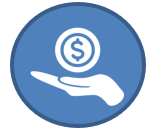 Affordability
We choose to support organizations/programs that provide low or no-cost healthcare and wellness programming to diverse community members.

Innovation
We choose to support organizations/programs that foster innovation. These organizations/programs encourage creative ways of thinking and present fresh approaches that aim to inspire and empower.
Through our relationships with charitable organizations including the United Way, local community hospitals and in the world of academia, we can positively impact the lives of many.
Outside of these relationships, we are proud to respond in unexpected times of need. We have provided emergency donations of medicine to many humanitarian crises around the world. Most recently, as the world deals with the global pandemic, we have donated medicines, masks and other personal protection equipment, in addition to providing support for local community hospital COVID funds.
International Donations of Medicine
To ensure donations of medicine reach those in need, we partner with Health Partners International of Canada (HPIC). HPIC's mission is to increase access to medicine and improve health in vulnerable communities, and since 1990 has helped to treat an estimated 25,000,000 people.
With strong ties to those helping on the ground, HPIC effectively facilitates donations to deliver health and hope where it's needed most in more than 100 countries worldwide.
Please visit the HPIC website to find out more about donations of medicines and medical supplies or email.
If you are a Canadian charitable organization looking to request support, please visit the CSR page on our Canadian website. Click here.
Our Environment
We're committed to responsibly sourcing products and services that have a reduced impact on the environment.
We're consistently working to increase the acquisition of recycled/recyclable material and products whenever possible that reduce waste and conserve natural resources.