APOblog
Apotex Commitment to Employee Development a Win-Win
From the moment he arrived in Canada from his homeland of Ghana, Kenchie Sulley, Distribution Technician, has been on a journey to build a better life for himself and the family he left behind.
With degrees in marketing, human resources and an MBA in supply chain management, Kenchie's ambition and commitment to self-development brought him to Canada in 2015.
Once in the country, Kenchie didn't waste any time, quickly starting the process of integrating himself into Canadian society and finding employment. Only a few months after arriving, he landed his first job in Canada but continued to look for opportunities to take on more responsibility.
One day while driving to work, Kenchie noticed the Apotex Etobicoke site and was intrigued. He researched the company online and began applying for jobs eventually landing the Distribution Technician role he currently holds.
Eager to develop his Canadian career in supply chain management, Kenchie took it upon himself to join Supply Chain Canada to begin the process of becoming a Certified Supply Chain Management Professional. It was at an association event in October 2019 that Kenchie first met fellow Apotex employee and association member, Alma Arzate, Global Director, Supply Planning. Hearing Kenchie's story, Alma quickly became a champion helping him pursue his dream to have a career in supply chain in his new country. "I was so humbled and inspired by Kenchie's strong work ethic and immigration journey that I became committed to find a way to offer him an opportunity to further develop his skills and prove himself," said Alma. "I was very confident that Kenchie was going to take full advantage of it, and I am glad to say that he definitely has."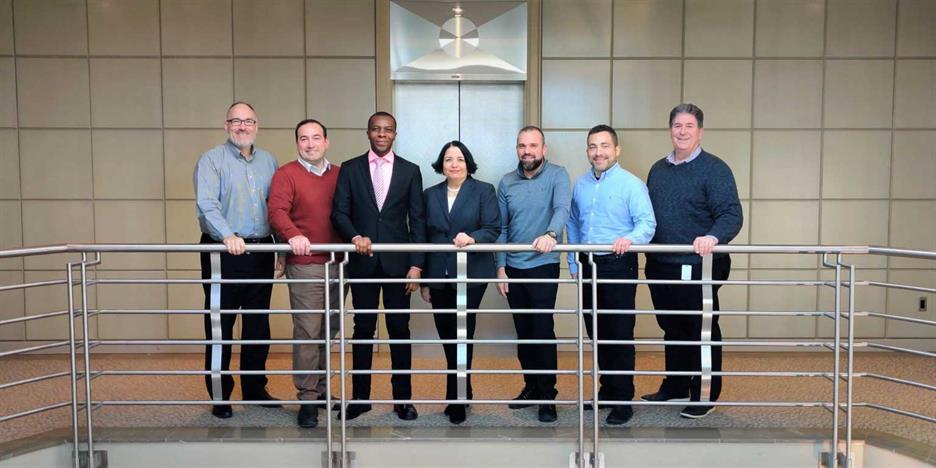 Since January 2020, Kenchie has been working as a Coordinator, Supply Planning, as part of a 6-month developmental planning program, strongly supported by the Global Supply Chain team who all rallied together to make this happen.

"Identifying and providing opportunities for employees like Kenchie who want to develop is a core people objective for Global Supply Chain", said Jesse Verdone, Associate Director, Business Human Resources, Global Supply Technical Operations. "It's one thing to identify an employee who wants to develop. It's another thing to have the full engagement of our leaders to carve out a role for these employees to showcase their capabilities and be exposed to the supply chain so they are empowered to pursue career opportunities that motivate them. We're passionate about this approach and continue to connect with employees to get them thinking about development."
The developmental program enables Apotex to leverage skills that already exist in the organization while supporting employees that have strong motivation to develop. It's a true win-win.