Our Leadership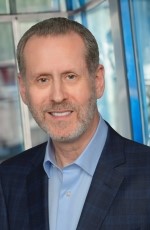 Allan Oberman
President & Chief Executive Officer
Allan is President & Chief Executive Officer (CEO) of Apotex. In this role, Allan leads a global workforce of almost 8,000 employees and the operations of Apotex around the globe in more than 115 countries.
Allan brings four decades of experience in corporate leadership to Apotex, including 20 years in the pharmaceutical industry. Most recently, he served as CEO of Concordia International Corp. and CEO of Sagent Pharmaceuticals Inc. Prior to these positions, he served as President and CEO of Teva Canada (formerly Novopharm Limited), COO of Teva International Group, President of Teva EMIA and President and CEO of Teva Americas Generics. His extensive experience includes strategy development, transformational business growth, execution excellence, international market expansion and global partnerships.
Mr. Oberman has almost three decades of corporate governance experience, having served on numerous boards, including as Chairman of the Canadian Generic Pharmaceutical Association and Vice-Chairman of the U.S. Association for Accessible Medicines. He has an MBA from the Schulich School of Business, York University, and a BA from Western University.
---
Andrew McNicoll
SVP, Global Quality & Compliance
Andrew joined Apotex in 2019 as Senior Vice-President, Global Quality and Compliance, and is responsible for the implementation of the Global quality systems and compliance strategy. Andrew brings more than 30 years of experience in progressive quality and compliance management roles in the pharmaceutical and biologics industry. Prior to Joining Apotex, Andrew was with Patheon Inc., part of Thermo Fisher Scientific as VP Quality Systems and Global Compliance. In this capacity, he led a global team accountable for the development and implementation of Quality Management Systems and tools, key performance metrics and reporting, Risk Management, Vendor Management and Data Integrity. Most recently, he served as VP Quality for Patheon's Biologics Business Unit. Previous to Patheon, Andrew held quality roles at AstraZeneca and Hemosol.
---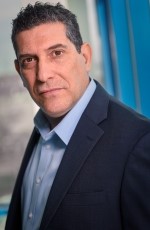 Ariel Alon
Chief Operations Officer
Ariel brings over 27 years of operations leadership experience to Apotex, including leading international pharmaceutical manufacturing and supply organizations. In his current role, Ariel is responsible for leading Apotex's global finished dosage manufacturing, API manufacturing, supply chain, procurement, engineering, environment health and safety, technical operations and external supply operations. This includes production and supply sites in Canada, USA, Mexico and India. Ariel joined Apotex from Baxter International, where he served as Vice President, Global Pharmaceutical Operations. Prior to this, Ariel was Vice President of Operations for Novartis, Teva USA, and previously served as Vice President of Operations for Teva Canada. Ariel brings extensive pharmaceutical operations, manufacturing, and supply chain experience across a wide range of geographies and complex pharmaceutical dosage forms.
Ariel holds a BSc in Industrial Engineering from the Technion, Israel Institute of Technology and a Master's degree in Engineering from Tel Aviv University.
---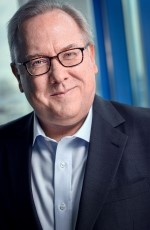 Brian McClelland
Chief Financial Officer
As Chief Financial Officer, Brian oversees the Global Finance and Global Information Services functions. He joined Apotex in 2023, bringing with him over 30 years of progressive financial and leadership experience.
Before joining Apotex, Brian held positions in both global public and private companies, including Kraft Foods, Molson Coors and McCain Foods. Most recently, Brian was the Chief Financial Officer for Mother Parker's Tea & Coffee, a leading North American private label supplier of tea and coffee.
Brian holds a bachelor's degree in commerce from McMaster University and CPA and CMA designations.
---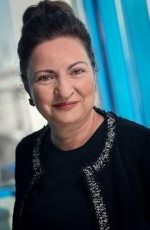 Carina Vassilieva
Chief Human Resources Officer
Carina Vassilieva brings more than 25 years of strategic leadership experience in public and private sectors, nationally and globally along with a broad and unique background in Human Resources and Management Consulting across multiple sectors including pharmaceuticals, consumer goods, retail, food and manufacturing.
Most recently, Carina held the role of the Global Chief Human Resources Officer at Mundipharma, a pharmaceutical company that has presence in over 100 countries with global HQ in Cambridge, UK, where she worked to transform their people strategies with a focus on global consistency, inclusion, simplicity and organizational uniformity.
Prior to Mundipharma, Carina worked at Korn Ferry Hay Group where she was an Associate Client Partner, Executive Compensation and Total Rewards. Prior to this, she was the Senior Director, Organizational Effectiveness at Sofina Foods Inc. and Vice President, Human Resources at Rexall Pharmacy Group, a national chain of retail pharmacies in Canada. In addition to her extensive corporate experience, Carina has held board director positions with not-for-profit organizations and professorships at York University School of Administrative Studies and Georgian College in Canada.
Carina holds an MBA from California Coast University, Santa Clara, US and a BSc degree in Engineering from the State University of Printing, Moscow, Russia. She is a Certified Executive Coach, Certified Compensation Professional and Certified Global Remuneration Professional.

---
Jordan Berman
VP, Global Corporate Affairs, Business Transformation & Strategic Planning
Jordan Berman leads Global Corporate Affairs, Business Transformation & Strategic Planning for Apotex. In his role, he is responsible for all communications platforms and channels, reputation management, and for developing and communicating the organization's narrative to a wide variety of stakeholders. He also leads all corporate social responsibility and philanthropy, and plays an active role in supporting government relations. Prior to Apotex, Jordan held a Global Communications Leadership role for Johnson & Johnson's medical devices business, a $25 billion organization with 55,000 employees worldwide. For the past 10 years Jordan has held a dual portfolio including both corporate communications and strategic planning, roles he held at AstraZeneca and Johnson & Johnson Medical Companies in Canada, and played an instrumental role in several business transformations. Jordan holds a joint Master of Business Administration from the Kellogg School of Management and the Schulich School of Business.
---
Kevin Zive
Vice President, Global Intellectual Property and Legal Affairs
As Vice President of Global Intellectual Property and Legal Affairs, Kevin brings over 18 years of legal and pharmaceutical experience to Apotex. He leads a global team of legal and scientific professionals and is responsible for providing legal support across the organization. Kevin manages the development and implementation of intellectual property strategies, including Apotex's worldwide IP litigation and licensing portfolio. He also chairs the Enterprise Risk Management Committee and oversees the Records Management function.
Prior to joining Apotex in 2010, Kevin was a partner at a law firm where he represented multi-national pharmaceutical companies in patent litigation and regulatory matters. He holds a J.D. from Osgoode Hall Law School, a M.Sc. in Neuroscience from McGill University and bachelor's degree from the University of Western Ontario. Kevin is a member of the Law Society of Ontario and the New York State Bar. He has also been the Chair of the Intellectual Property Committee for the Canadian Generic Pharmaceutical Association since 2016 and is a member of the Law Committee for the Association of Accessible Medicines.
---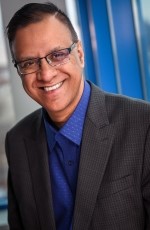 Kiran Krishnan
SVP, Global Regulatory Affairs
Kiran began his career at Apotex in 2006, holding roles of increasing responsibility within Global Regulatory Affairs. Today, he is responsible for overseeing the global regulatory function for Apotex. In addition to creating and executing the company's global regulatory strategy, he also manages a worldwide team of regulatory professionals.
Dr. Krishnan has more than 18 years of regulatory experience in the generic pharmaceutical industry, integrating regulatory strategy into drug development. He was part of the American Association for Accessible Medicines (AAM) team that actively engaged with the US FDA to develop the commitment letter to support the Generic Drug User Fee Act II. Dr. Krishnan has a Master's degree in Pharmacy with a specialization in Industrial Pharmacy and a PhD in Pharmacy.
---
Peter Hardwick
Chief Commercial Officer and Executive Vice President of Apotex
Peter is Chief Commercial Officer and EVP of Apotex. Appointed in 2018, Peter has accountability to develop and execute our global commercial strategy for all generic market segments. Peter joined Apotex in 2006 as Director of Marketing Canada and took on expanded roles within the Canadian market where most recently he was the SVP Commercial Operations Canada and Caribbean. Peter has 27 years of Pharma experience in sales and marketing, international management, and held P&L responsibility of core countries within a Global Pharmaceutical company. Peter has both brand and generic experience including five years abroad based in Basel Switzerland working for Mepha Inc. which specialized in branded generics.
In 2016 Peter became a member of the Canadian Generic Pharmaceutical Association's (CGPA) Board and was elected Chair in April 2018. Peter also serves on the board of IMD, a company who specializes in a digital education platform for health care practitioners. He has a BSc in Biology from St. Mary's University, Halifax NS and is a graduate of the Ashridge Executive Management Program, London, UK.
---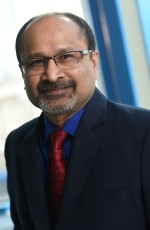 Pradeep Sanghvi
Executive Vice President, Global R&D
Pradeep rejoined Apotex as EVP, Global R&D in October 2021 responsible for R&D and our product portfolio across our businesses including generics and API, and the biosimilars portfolio program. Pradeep previously worked at Apotex from 2009-2016 and held progressive roles within the R&D function with his last position held as EVP, Global R&D. From 2016-2021 Pradeep held the role of EVP, GR&D – Oral Solids with SunPharma overseeing the R&D activities in key markets such as US, Europe, ROW, and India. Pradeep is a strategic, transformational and influential leader, with 30 years of experience in building high performance and process driven R&D organizations. He has extensive technical, clinical, commercial, and regulatory knowledge of the development and manufacturing of complex generics, 505b2s, and NCEs in various pharmaceutical dosage forms for global markets. He holds a PhD in Pharmaceutics from Duquesne University, Pittsburgh.
---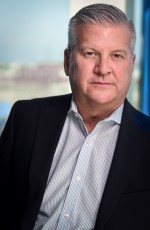 Ray Shelley
President, Apotex Canada
Ray is an experienced professional with nearly 30 years of service at Apotex. Throughout his career at Apotex, he has held various positions in Sales and Marketing, progressively taking on more senior roles. Currently, he serves as the President of Apotex Canada and is responsible for developing and executing the company's commercial strategy for all market segments in Canada while expanding Apotex's presence within the Canadian healthcare industry.
Before assuming his current position as President, Ray was in charge of commercial operations for the Canadian and Rest of World Markets.
In 2021, Ray became a member of the Canadian Generic Pharmaceutical Association's (CGPA) Board and was elected as the Chair of CGPA in February 2023.
Ray holds a Bachelor of Commerce degree from the University of Windsor and an MBA from the Schulich School of Business.
---